While in the Lodge
While not our exploring the area by car or boat
there is plenty to do at the lodge.
Traditional Music and Dance
Music and dance is an important part of all significant celebration in our local villages and the dance groups need little encouragement to share their uniquely beautifully dance culture with visitors. Don't expect a polished, rehearsed performance like that found in other lodges across Africa. Instead expect a lot of laughter, perhaps a baby on a dancer's back and be ready to join in!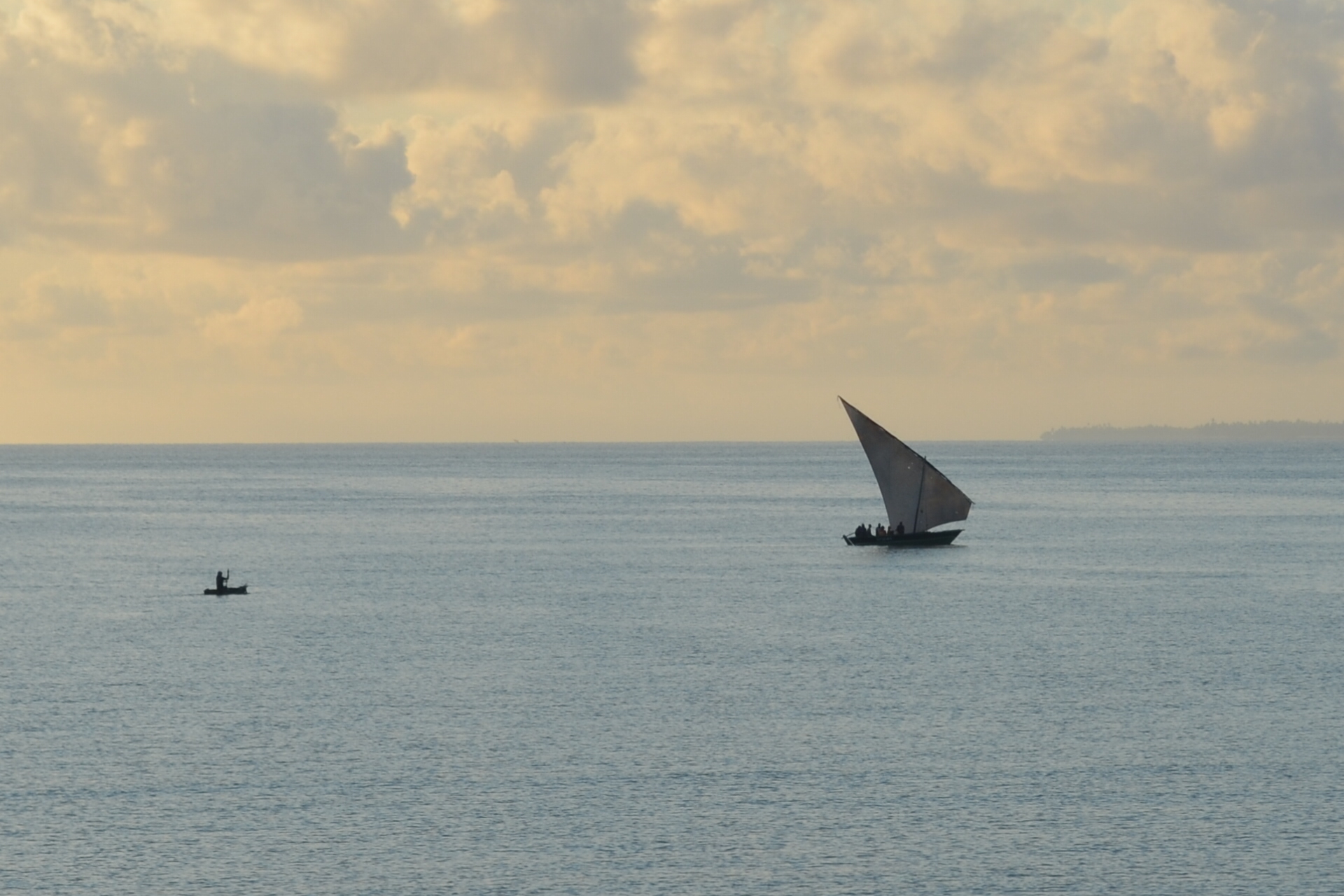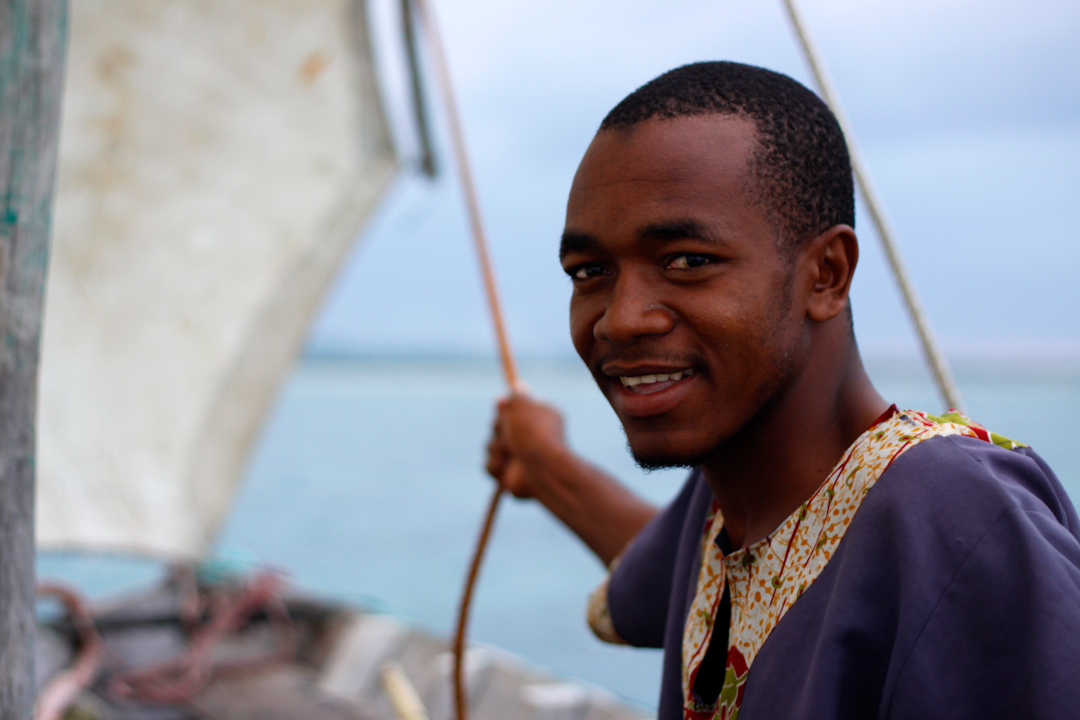 Go for a sunset sail on our traditional dhow, Samini; made by hand in Guludo village by local artisans.
There really is no better way to watch the sun set over Guludo
...than with the wind in your sails, sipping an ice cold beer, serenely gliding through the calm azure waters of the bay.
If you're a keen fisherman/woman and would like to try to catch your dinner, the crew will gladly take along some tackle and show you how they fish in Guludo.

With 12km of beach, Guludo's the perfect location to try some traditional archery.
The perfect location to learn traditional archery.
Many of our staff used to use these archery sets to hunt small and large mammals to provide meat for their families before working for us. Now they are at hand to teach guests the centries-old art of using these traditional bows and arrows.
Whether a player or spectator, a "Guludo Village" vs. "Guludo Staff and Guests" football match is an experience not to be missed.
What better way to break down barriers than through the beautiful game?
Whenever guests are keen to play football the staff need no encouragement to organise a friendly football game in the village.
The games are also fun to watch! It may not be England vs. Germany at Wembley but it is always a spectacle!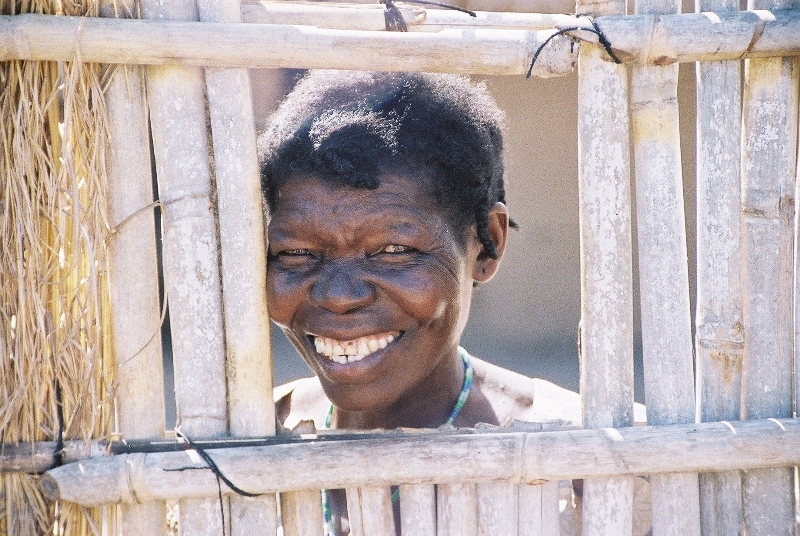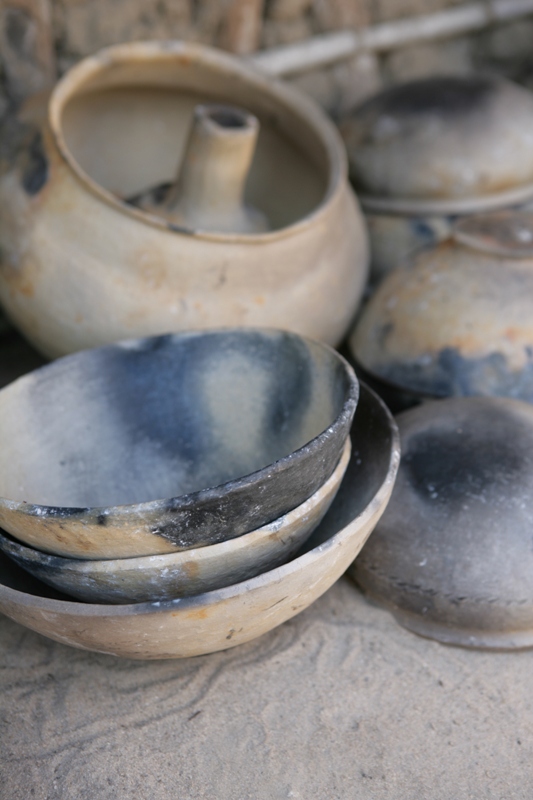 Learn the traditional art of pot-making.
A fun and relaxing way to spend an afternoon. Perfect for big and little kids alike!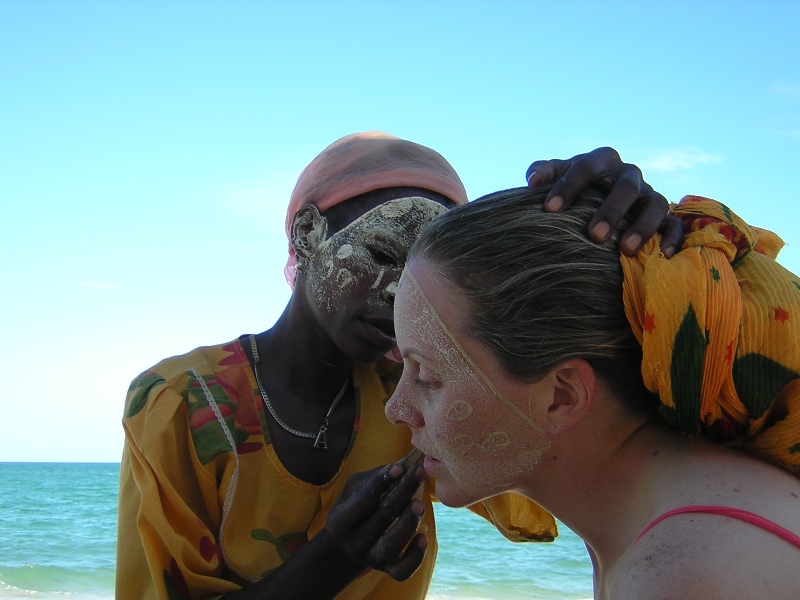 Experience a traditional "muciro" face mask, hair braiding and a a nourishing coconut hair treatment.
The tradition of painting the faces of young girls before they wed is centuries old. However, now women of all ages wear the mask to make their skin soft and for protection against the sun.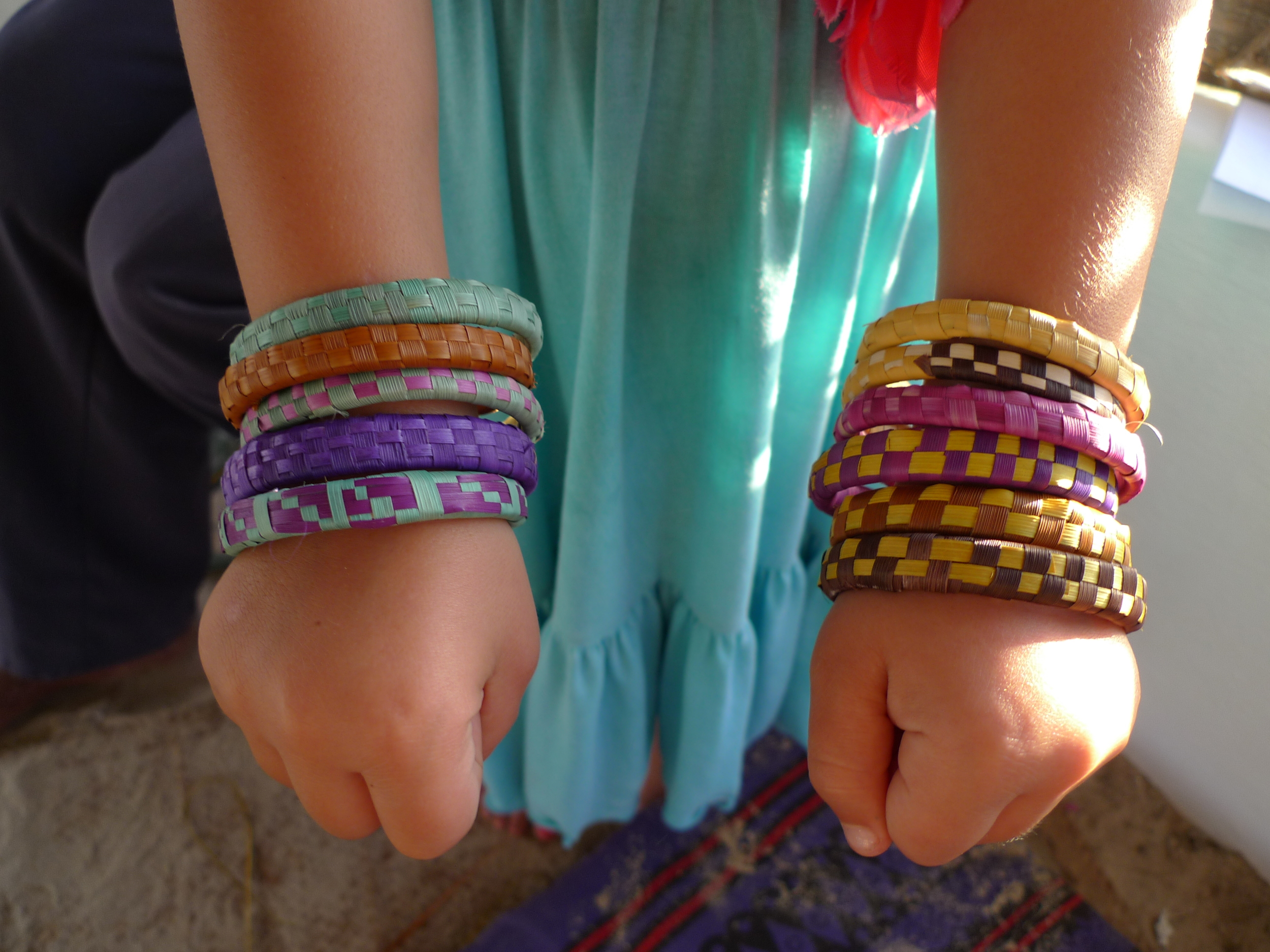 Members of the Guludo village Milala craft group come and give a lesson how how to weave palm.
($10 per person)